If you are serious about your business and just can't, or choose not to, work on your own website than read on...
There's More To Web Services Than Most Business Owners Ever Imagine But Why Even Worry About It If You Hire The Right Web Guy!
Whether you are just getting started online or a seasoned online entrepreneur you have already heard many horror stories about running an online business and how it's getting more and more complicated.
Don't get me wrong - it doesn't take much to buy a domain and slap up a website and hope that it gets found.
But if you are serious about your business, you want traffic to your website AND that traffic needs to convert into leads and sales.
Yes, There's More Than Just A Domain And A Website!
There are many components to a successful website both seen and unseen. Here is just a short list of items most website owners don't even consider.
Many of the above-mentioned items affect search engine placement and whether or not your potential customer can find you.
Many business owners have not discovered what Google and other search engines look for when it comes to being considered as a serious web property.
Things such as a proper logo, secure page, legal terms, contact information, relevant content, just to name a few.
Got It? Okay, Here's What Makes Me The Right Guy For You!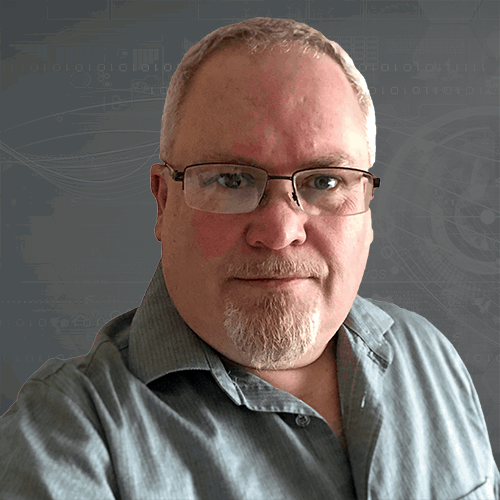 Hello, my name is Frank Deardurff and have been online, building websites, creating products, marketing products, developing systems, and authoring books for over 25-years. And that's just for myself! I've also provided these services for countless other online professionals, business owners, speakers, authors, and coaches, as well.
I have been an artist most of my life, I have a degree in technical illustration. (Auto-cad/Drafting) as well as several certifications for computers and networks. Having completed the Microsoft Certified Systems Engineering Training, among others.
Many have known me over the years as "Frank-That One Web Guy!" Speaking on various web-related topics and coaching business owners on how to improve their online business, along with creating many training courses and membership sites.
Services I've Provided For Customers And Clients
Those are just a few of the services I offer and I DO NOT outsource these items. I take pride in my work and feel that you are hiring me to take care of these items for you. When my name is associated with the project, I want to be certain that it is completed to your satisfaction.  In some very rare cases, I may need to hire out some code customization that requires advanced coding. But that is not often.
Okay, Frank So How Do We Get Started?
Because time is a valuable commodity for both of us, I want to get straight to the point. I'm not the cheapest web guy online, but I'm also not the most expensive.
The reason I'm not the cheapest should be obvious at this point. I'm more than just a person that can copy and paste your content onto a decent looking web page. And while I do have 25+ years experience as a complete, direct response, marketing, entrepreneurial, web tech guy. I have moral ethics that tells me that even though others are charging upwards of 3 times more than I do, it's important to me, to give you good value at a reasonable price.
Here Is What's Included In Your Website Package
Yes Frank, This Is Exactly What I Need!
Each website will have different needs so complete details of my services will be discussed on your initial consultation to be sure every effort is made to meet your specific needs.
Choose Which Payment Plan Works Best For You
Option 1: A deposit of $2,500 today +$2,500 on website completion totaling $5,000 ($1,000 Savings)
OR
Option 2: 1 payment today of just $500 followed by a payment every 30 days for a total of 12 payments

Yes, I Can Also Be Hired By The Hour As Well
You may already have a website that you like but it's just missing some of the elements mentioned on this page already.
Maybe, you already have an assistant or web person that handles your day-to-day website needs. Maybe that person is you and you just need some guidance or assistance to take your existing website to the next level.
If that is the case, check out my other services and offerings. Or Maybe schedule a consult to see how we can work together to get you to where you want to be with your online presence.