Sick And Tired Of Your Broken Website?
"Webmaster To The Stars" Now Available To Help With Your Site For About 56 Cents Per Day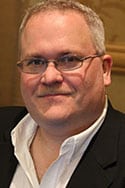 Stop chasing your lame, expensive webmaster around trying to get your site fixed. Now you can get help from the same guy who is the "Webmaster to the Stars"… for about a dollar a day.
My name is Frank Deardurff, "That One Web Guy!" Friends and colleagues have dubbed me 'Web Master to the Stars', due to the famous internet marketers, authors and speakers I've worked for and with all over the world and I have been called the "go to" web guy for just about every big name in the Internet marketing business. And now you have access to my brain, online, 24/7.
I understand you're sick and tired of your websites technology not working and being stuck from making the progress you deserve.
That all changes today and here is why…
I Know What The REAL TRUTH IS!
You want to market and make money, and instead you are stuck on the technology… And you are frustrated as heck that you can't find the answer, your webmaster takes too long, charges too much (for a simple fix you could do yourself in 5 minutes if they had the right answer). And the biggest problem is that your marketing is held up because of these issues, so not only are you losing money from your promotions, you're also losing momentum from building and growing your business.
The Real Truth is this… You've never had the right resources or guidance provided to you. The fact is you're not REALLY a technophobe. I mean how can you be afraid of something you've never been shown?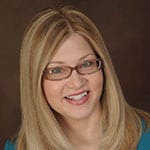 "I was a newbie…"
Hi, I'm Valerie Dawson of TheDawsonMethod.com. When I first started working with Frank about 6 years ago, I was a newbie and a true techno-phobe. But with Frank's excellent coaching and training, I was able to learn how to quickly create a website to sell my info product. And to my surprise, it actually made money right away!
Today, I now have mulitple info products, and I absolutely love getting all the checks in the mail every month, even for the products I created a long time ago! Just one product alone has generated over 6 figures in passive income!
Now here's my secret: I still don't know much about html or any computer technology. What Frank did for me, is he broke down the information in a way that I could easily understand it, so I would know how to delegate and have others do the work for me.
Frank is truly a wonderful, patient teacher who really wants you to succeed. I am so grateful for Frank's guidance and I highly recommend his products and services.
Valerie Dawson
TheDawsonMethod.com
Your Online Independance Starts TODAY!
Here's What You're Getting For Just  .56 Cents A Day

[divider_flat]
Here Is A Sneak Peek At Some Of The Members Area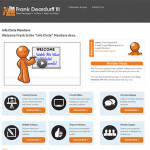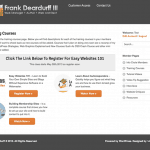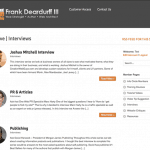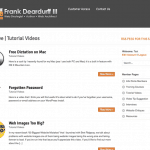 [divider_flat]
[divider_flat]
Let Me Tell You A Bit About Myself and Why I'm Certain I Can Help You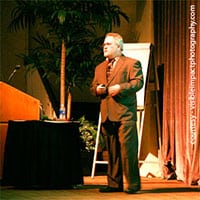 I want to help people just like you end that frustration and not have to go what I (and many others) have gone through. My thought is to create one location where people no matter their skill set can go and easily learn these technologies with out overwhelm and keep up to date with out going broke.
Many know me online as "That One Web Guy!" others know me as Frank Deardurff. I've been online for over 15 years. In that time I have worked for some of the biggest names online and off. I could list off a long line of well known internet marketers, Authors, and public speakers. Many who had a web person and for some reason or another called me to help with a problem that couldn't be solved or fill in for a M.I.A. Webmaster.
I've been a webmaster or worked on projects for people such as Armand Morin, Alex Mandossian, Mike Litman and Jason Oman (Authors of Conversations With Millionaires), Mark Victor Hansen and Jack Canfield (Authors of Chicken Soup for the Soul), and Lorrie Morgan-Ferrero. I've worked on projects for Brian Tracy, Les Brown, Stephen Covey, Stephen Pierce, Rich Schefren and many more.
[sixcol_one]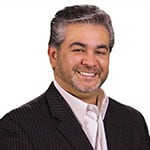 Armand Morin
[/sixcol_one][sixcol_one]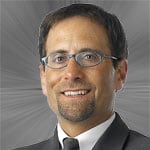 Alex Mandossian
[/sixcol_one][sixcol_one]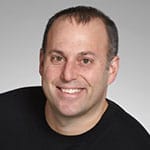 Mike Litman
[/sixcol_one][sixcol_one]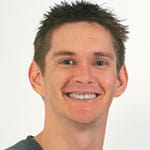 Jason Oman
[/sixcol_one][sixcol_one]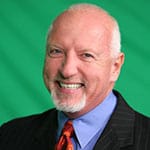 Mark Victor Hansen
[/sixcol_one][sixcol_one_last]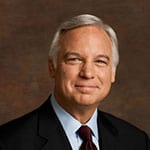 Jack Canfield
[/sixcol_one_last]
[divider_flat]
[sixcol_one]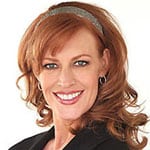 Lorrie Morgan-Ferrero
[/sixcol_one][sixcol_one]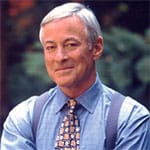 Brian Tracy
[/sixcol_one][sixcol_one]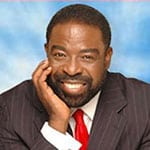 Les Brown
[/sixcol_one][sixcol_one]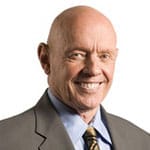 Stephen Covey
[/sixcol_one][sixcol_one]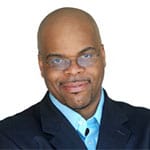 Stephen Pierce
[/sixcol_one][sixcol_one_last]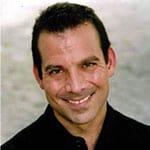 Rich Schefren
[/sixcol_one_last]
[divider_flat]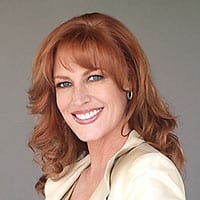 "…passionate about online design and resources for many decades"
"When it comes to your online presence, your site gets compared to other sites in your industry. You may have prospects that drop by and leave because your website is too confusing or hard-to-navigate. Well you'll never have that problem if Frank Deardurff is on your team. He's been passionate about online design and resources for many decades. What I really respect about Frank is his knowledge about designing direct response websites that work. Whether you're looking for a brilliant web designer who really captures your essence or want to understand the art of designing a powerful site yourself, Frank is your go-to guy"
Lorrie Morgan-Ferrero
Copywriter, Creator of The Conscious Copywriting Formula,
and Author of "The She Factor"
RedHotCopy.com

[divider_flat]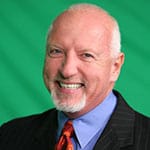 "…going the extra mile"
"Frank is life saver, who is forever going the extra mile for clients like me and pulls all-nighters when necessary to do the impossible in a blink of an eye…i like, respect, appreciate and recommend Frank and his services without qualification."
Mark Victor Hansen
CoFounder Chicken Soup For The Soul Series
CoAuthor One Minute Millionaire & Motivational Speaker
MarkVictorHansen.com

[divider_flat]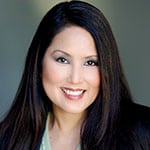 "…a multi-talented web professional"
"Frank Deardurff is a consummate and multi-talented web professional — and his excellent work speaks for itself. Unlike other web designers I've encountered, Frank has a firm grasp of direct-response marketing and knows how to translate a website's sales process into web design and technology that works. Combined with his fast turn-around time and reasonable prices, he's the No. 1 choice in my book."
Maria Veloso,
Director of Web Copywriting University and author of
"Web Copy That Sells: The Secret to Creating a Profitable Website"
WebCopywritingUniversity.com

[divider_flat]
[button link="#order" size="xl" color="orange"]Get a 21-Day Trial For $1 [/button]
[divider_flat]
A Bit About My Technical Background
I myself have delivered many of my own training courses as well as webinars and teleseminars for other coaching groups. I've also published a book titled "50 Biggest Website Mistakes". I've completed the Microsoft Certified Systems Engineer Course and received a certificate for Microsoft Systems Administration,  as well as having a certification for Novell Administration. Before I started my own company twelve years ago I worked 9 years for a technical training company as a technical illustrator, desktop publisher and network administrator where I also developed and delivered training for in house staff.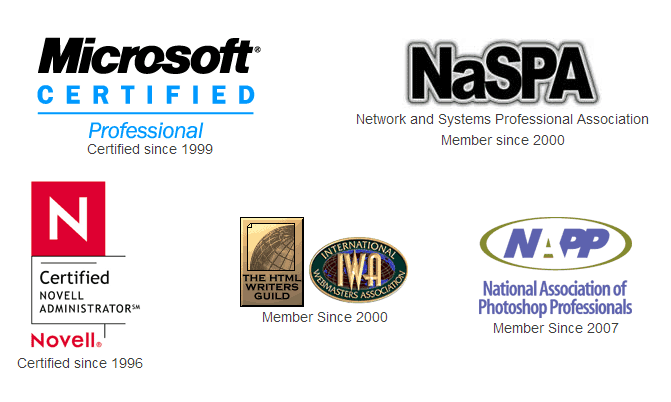 With the diverse background I've had for many decades I've developed a knack for being able to explain technical (and non technical) information in away that nearly  anyone can understand it.
Why This Matters To You 
I've shared these with you only to validate that I have been recognized in these areas and give you some piece of mind that the information you've read to this point is not just words on a page but factual information about the level and quality of information you will find in my Info Circle members area.
In Case You Run Into Problems There Is The Panic Button!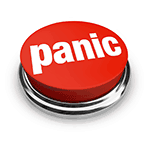 There will be times that you run into a problem that you have to get solved right away. And for whatever reason you don't know how to get it fixed. Well as a member you will have access to a "Panic Button" which will allow you to submit your problem and receive a video answer within 24 hours.
In the past I have charged thousands of dollars for this service but as a member you will get your questions answered at the extremely reduced rate of $50 per question. This is a service that I no longer offer to the public, but I want to be sure as a member you can get the answers you need when you need it. In fact I'm not currently for hire at all, so this is the only way to get instant access to me.
Here are a couple examples of how this could be useful…
Imagine you've sent out a promotion for a product and then get reports your site has been hacked and is no longer accessible – Major Panic, right? Here is one that i've already recorded and added to the members area… Say your web person has installed WordPress for you and now is no where to be found and you need access you have no clue what the username or password you try that but the email address the lost password rest is sent to is not yours. Panic! well not if you are a member.
Over time there could be more areas added and more benefits added as they are suggested or as I think of them but I really want to focus on making this the only resource you will need to turn to when you need an answer.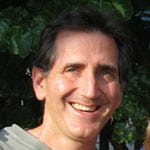 "…I called you in a panic"
Frank, I can't begin to express my gratitude and amazement at your help today. Last week we spoke about you helping me redesign and reprogram my web site to help with my conversion rate. In the meantime, I played around with – and totally screwed up – my home page. Just after I bought a whole new round of Overture traffic, too!
I called you in a panic, hoping that you could at least help me how to undo the worst of the damage until you could take a serious look and fix it. Instead, you downloaded the page, asked me three questions, and totally fixed – and improved – the page in about five minutes. Before we were done chatting, you had emailed the new page to me, explained exactly how I should upload it, and what procedure to follow to avoid making this mistake again. Even though I was feeling like an idiot, you were totally respectful, upbeat, calm, understanding, and reassuring.
Thank you so much for all your help!
Howard Jacobson
www.howieconnect.com

[divider_flat]
Remember, I'm Not Saying ALL Webmasters Are Flakes But…
I think it is important to know how to handle most things yourself in a pinch if needed. Maybe it's after hours for your web person, they can't be reached or you just don't have a web person and trying to get things going yourself or even just prefer to do it yourself.
Then this solution is perfect for you because as you can see above I've been there and done everything from running my own web servers to every aspect of the web business and marketing and I'm ready to share that knowledge with you in an affordable low cost solution.
Quit Fighting Success And Join Today! 
Here's A Wrap Up Of What You Receive As A Member
Each month you remain a member of my Info Circle Members Area you receive:
Access to full length training courses which are added frequently.
Mini training courses on a wide range of topics which are added at least once a month.
Quick tip videos added about once a week based on members need.
Budget level web hosting as long as you are a member.
One Free Domain of your choice (one domain per member not one domain per month).
Access to the Members Only "Panic Button" (See Above)
[button link="https://thatonecorp.com/pro/order.php?opx/9″ size="xl" color="orange"]Get a 21-Day Trial For $1 [/button]
(After 7 Day's You Pay Just $17 A Month For Continued Access.)