50 Biggest Mistakes Authors Make
Recently I started a service call "I Make Book Covers.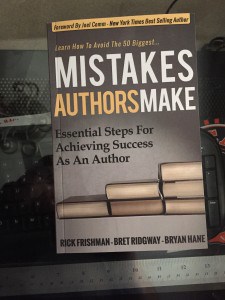 With that being said I wanted to share with you a cool book cover graphic I did for some friends of mine. Bret Ridgway, Bryan Hane and Rick Frishman.
I've actually previewed this book and have to say I wish that I had this book before writing my first book. The book will be available soon on Amazon and you can order it on their site http://mistakesauthorsmake.com of course if you need a book cover for your physical or digital book visit my site above.