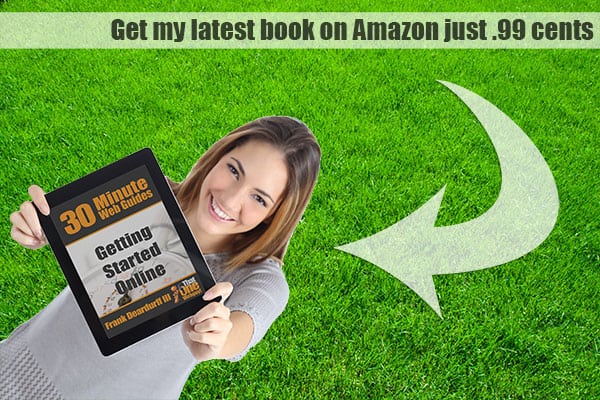 Brand New Book – Getting Started Online
I have to say I've gotten the bug for writing. Even more so since my previous book hit #1 Best Seller rank on Amazon.
This book is the first in a series of 30-Minute web guides. In this book I explain the need-to-know steps you should consider when creating your website.
I discuss about knowing your customer, choosing your keywords, Domain name and hosting and even how to set up your website. I know that sounds like a lot for a 30 minute guide book but I know you time is important and this book tells you exactly what you need to know with out all the hype.
You will want to pick this one up now so you will have the complete set moving forward and right now you can grab this book for just .99 cents on amazon by clicking this link http://amzn.com/B00WDKOM1S