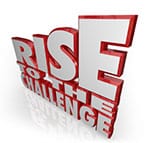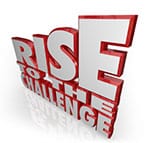 After a 2 month hiatus I returned to the gym today. I had allowed my self to slack off from working out due to a business trip, then the holidays, then the thought of "oh, I'll just do it from home". Who was I kidding? It's way to easy to say I'll walk in and hit the tread mill right after I check email. Or I'll use the dumb bells while on call.
YEAH RIGHT!
We do the same thing in our business – I'll add more autoresponder messages as soon as I get the sales page JUST right. Or, I'll buy traffic as soon as I redo the video, etc. etc. blah blah blah BULL.
I'm guilty and I'm not ashamed to say it. I tend to be a bit of a perfectionist almost to the point it hurts.
What am I going to do about it? REFOCUS – get back on the proverbial bike and get kicking. Some times I think it maybe a good thing to take a break take a look at things and see what is working and what is not and what you can do differently.
We've all been in that spot where you do the same thing that after awhile it turns from fun to work. I mean think about it, would you eat the same meal 3 times a day for the rest of your life? Why should our appetite for work or success be any different.
I think we need to do something each day to challenge ourselves, do one thing different everyday to keep life fresh, keep our marketing fresh.
That could be something like Googling your keywords to see where your site comes up. Check out the sites that come up before yours. Maybe look at other ad methods, or traffic methods. Maybe the next day do the same thing on Yahoo, or Bing etc. Doing this could help you find keywords your not using or generate one more method of traffic.
Something else to try pick one of your autoresponder series optin yourself and see if the messages make sense when you get them.
Maybe pick one thing on your to do list and do it so you can scratch one thing off and be closer to your goals.
On the fun business side I like to read quotes, or play word games (yes I'm a Words With Friends Addict – Frank3D if you play) word games challenge my thinking to spell and learn new words and think about strategies. Another fun thing is StumbleUpon.com if you've not checked it out try it. You put in categories that interest you and start stumbling. You WILL find cool new things.
Anyway the whole purpose of this blog was to see what you are doing to challenge yourself or see if you've done the same thing of falling out of cycling and what you are doing to get back on and stark kicking.
I'd love to hear your comments in the space below! Whether you comment or not I hope you take a moment to at some point to challenge your self to reach the successes you deserve!