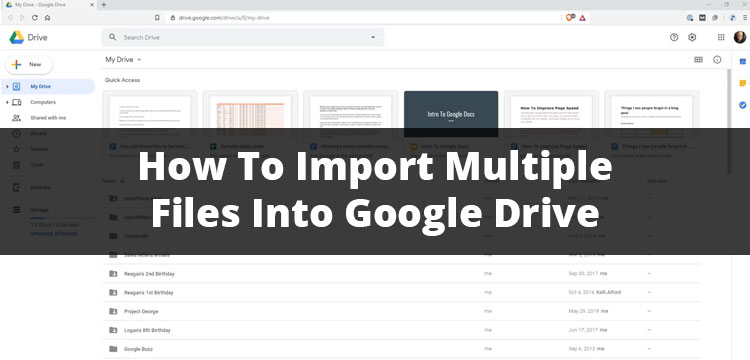 How To Import Files Into Google Drive
I was recently provided a training on Google Drive and shortly after was asked about how to import multiple files into Google Drive.
While I can't post the original training here as it was for a private group I can post this additional question here. This video is from my YouTube Channel. I hope you find it helpful.