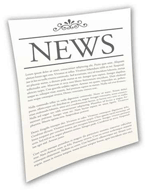 I'm getting ready to relaunch That One Newsletter and curious about your thoughts…
in the past I've sent it out via eMail as an HTML publication and posted it on the website ThatOneNewsletter.com
I'm curious does that format work for you? Do you prefer text only?
Also what topics would you like to hear about?
In the past I've had the following sections:
Feature Article
Web Guy Ramblings
Cool Tools
Things You Should Know
This Weeks Question
Reader Spotlight
I'm also curious if you would mind a guest article there as well as the featured article?
I'd love to hear your feedback on this simple leave a comment with your thoughts, Also if you have an article that you think would be fitting for my newsletter just let me know my focus is on web business and online marketing.
Looking forward to your feedback