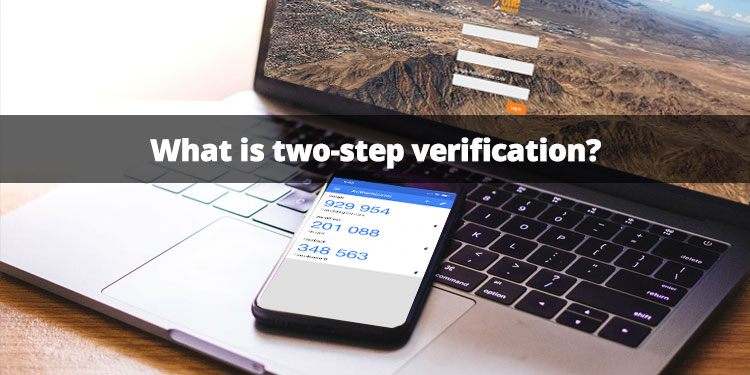 What is two-step verification?
I've written in the past about the importance of security for your website and online assets and the need for stronger passwords. 
As you know the game is always changing and hackers are constantly looking for new ways to access your information. One technique that I'm seeing more and more services utilize and recommend is two-factor authentication. You may have seen it listed as 2FA, but it's better known as two-step verification.
I've recently enabled this on several different accounts such as my gmail and things that utilize my google account to login. I've also enabled it for Facebook since many games and services connect to that as well. One other place I've found it handy is for my websites that uses the WordPress software.
The simplest explanation of two-step authentication is when this protocol is enabled you go to log into an account with a service provider. Upon logging in you are sent an email or SMS text message to your phone with a pin code usually 4-6 numbers that you go back to the site and input which logs you into your account. You may have already used this with services such as your bank, cell service and many others.
By providing this second step it helps eliminate some else accessing your account from information they may have scrapped from other services since you have to interact to log in.
As an online entrepreneur at first I was skeptical to add this to my logins for my websites as it creates a delay in getting work done. I do have to say that by adding this to my website I've seen fewer notices from my firewall services notifying me of unauthorized attempts. 
I use the Google Authenticator plugin for my website that shows a text input field for the Google Authentication code. This alone would deter hackers by knowing they're not going to be able to just try to access via a password database. 
For me it's actually really simple as when I go to log in I just open the Authentication app on my phone that has a random generated password that I enter before clicking the submit button. 
I have to say the extra few seconds is really worth the piece of mind of knowing I have less chance of having to repair my website later from a hack.
I will probably come back and added a video of how easy it is to implement this on your own website so that you too, can get some peace of mind from this added two-step verification.