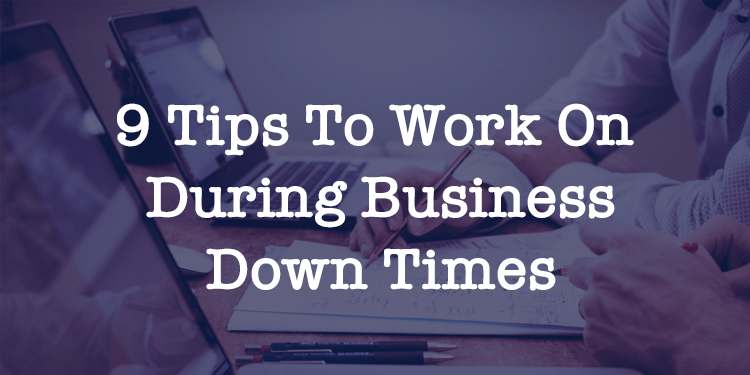 9 Tips To Work On During Business Down Times
Many businesses are a little slower right now, so what better time to work on business improvements. Focus on things that will help you as business picks up. Lead generation, traffic ideas, and overdue maintenance.
Visit your own website and opt-in. Did you get the results you want? Don't have an opt-in? create one!

Create a checklist, information product, or tutorial/training video that you can use to generate leads with an opt-in.

Check the links on your website. Click each one to make sure they go to where you intended. Check your menu links as well.

Check your social media links. If you don't have them add them. A good spot is in the footer section. Social media is a good way to keep in touch with your customers or potential customers. 

Claim your Google listing. This is most important if you're physical business as it helps with local listings.

Follow your sales process. Test order links and make sure the follow up works.

Read your follow up emails for opt-ins and orders. If you don't have any, add them. Customer follow up is one place many businesses fail.

Check your website software is up to date. Many hackers attack your site through outdated software. Make sure themes and plugins are current.

Check that your backup processes are running and working. Both on your website and computer systems. If you've not done #7 then #8 may be needed.
These are just a few quick tips to help improve and grow your business. I'll probably expand on each of these and give resources where applicable in the coming days/weeks on my blog and or YouTube Channel.
Of course, if you have any questions about any of these contact me.  Or, maybe you need assistance incorporating these on your website let me know I have a wide range of services from a website review, consult or even website repair and design.