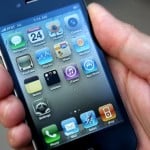 I thought today I would create a list of the iPhone apps I use on a daily basis.
I do test a lot of them, (currently 175 apps on my iPhone) I like checking out applications that are useful for productivity, education, creativity and then the other end of the spectrum apps for non productivity 😉
Any developers needing beta testers???
Obviously apps that make my day easier are always good, I love learning new things, Creativity for photo's and such and then games.
So with out further a do here is my list of current apps (in no certain order) that I use on a daily basis and maybe a few once a weekers. (Is that a word?)
The Default text app (I text a lot, mostly with my daughters and business team)
YouVersion – (Great Bible app a lot of versions and reading plans)
TimeLogger – for keeping track of project times
Evernote
USA Today
Words With Friends
Facebook
Twitter / Hootsuite / Echofon (check one of them daily)
PS Express (Photoshop app)
Thirty One (Card Game)
The Default Clock App – for Alarm clock
Safari
Summit – for connect to clients Basecamp
Honorable Mention Apps – Apps that I use more frequent then others but maybe not every day.
Sportacular
IMDB – Movie Database
Pandora
Dragon – dictation
AppAdvice
ScannerPro – (You can actually scan full size documents and store into Evernote, Dropbox or just as a pic)
SoundHound
IM +
DropBox
ConvertBot
Analytics
FTPOnTheGo
pTerm
Just For Fun – Apps I think are cool or fun
Angry Birds
Fun Facts
Cut the Rope
Cool Facts
Pano
PhotoFunia
Adobe Ideas
As I've said I use a ton others – Plus since getting the iPad most of my reading is done there plus a few other cool games and things which is a different list.
What Apps do you find useful or ones you think I should check out?