Staying Productive No Matter What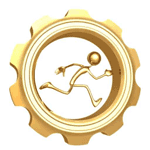 Over the past week I've ran into some unavoidable interruptions in my daily procedures.
Things where I had to be away from my PC and yes before I continue I did suffer from Discomgooglation which is symptoms when people are deprived of ability to get their Internet "fix." Any way as I was saying  I was trying to brainstorm on ideas of how to make sure that I could still be productive or prepared for being "offline" in case of emergencies power outages and things such as that.
So what I've done this far is to make sure that I have my to do list up to date. I've been currently using the "Things" iPhone application recommended to me by Sylvie Fortin (thanks again Sylvie) this has been quite helpful. I've also been trying to keep all of my notes in Evernote which has an iPhone app that syncs with a web account and a desktop account so everything stays in order.
To keep track of time I've been utilizing an app called "TimeLogger" but that keeping track of time helps me stay productive as I see where I spend time or loose time and try to hold myself more accountable to track time.
As of this week I've been using Google docs more as well so that I can access any writing or info I need to from where ever. Unfortunately you cannot currently edit Google docs 🙁 on the iPhone but I can write any updates in my Evernote and paste it over later.
Buy keeping key things digitally I can access it anywhere mostly from my iPhone when out. Also I'm going back to carrying at least an index card on me in case there is no power in the lifeline uh er iPhone.
One more application I've been using more of is DropBox comes in handy for keeping files synchronized over multiple locations.
Also I have a book on hand near buy in case I run out the door so that I'll have some sort of learning with me in the case of waiting rooms or just down time.
I'm focusing on trying to simplify and prioritize this year and I'm curious to here what methods and systems you use to achieve this.